Student life includes so much more than just studies. As a student at Halmstad University you have an exciting time ahead where you will learn about a new culture and make friends for life. We will do our best to make your student experience as good as possible!
Campus
The benefits of the convenient format of Halmstad University become particularly evident when you consider the layout of our campus. Within the University area you can find almost everything you need close at hand, such as lecture halls, library, cafés, union buildings and a gym. As the campus is always full of life and movement, it is also the natural meeting place for the students of the University.
Comfortable student life
As a Halmstad student, you never have to run around town to go from one lecture to the next. Most of them take place on campus. This makes it easier to get touch contact with students from other programmes, teachers and other University staff. Most of the buildings are new and the premises are consistently kept fresh and clean. When you need a change of scenery, the city centre is nearby. You can go from campus to the centre by bike or bus in a few minutes.
Test, try, experiment – or just hang out in our high-tech lab environments
Halmstad University has several top modern laboratories where education as well as research takes place in adjusted environments. The labs are used by students as well as teachers, researchers and our collaboration partners. In addition to being invaluable in connection to graduation projects andresearch tests, the labs are also great study areas whenever you want to work together and get inspired in a creative environment.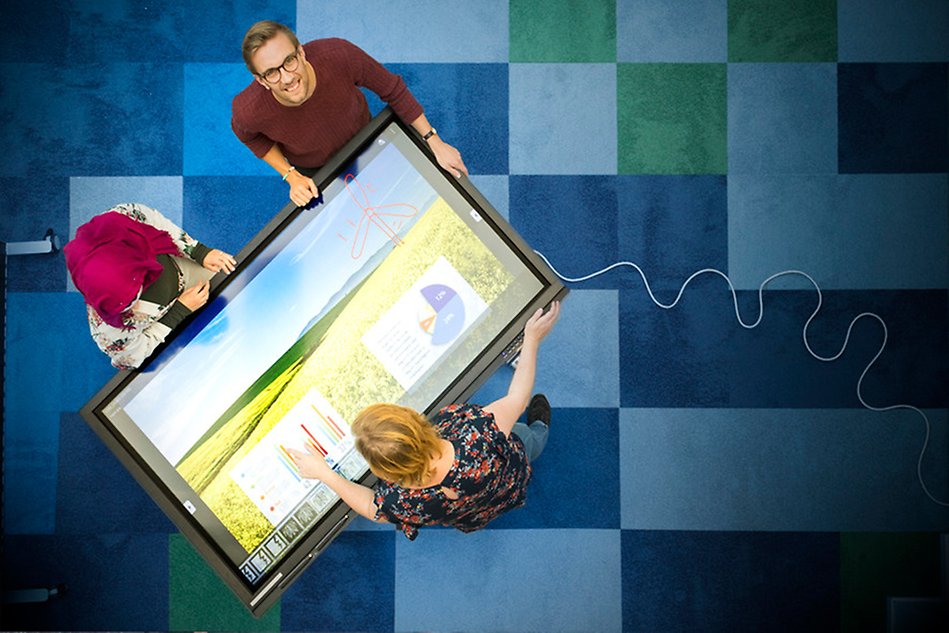 Health and sport for everyone

The Centre for Health and Sport is home to everything that is sports and health related. It holds a large sports hall, workout rooms and premises for teaching and research. There is also a gym, an aerobics room, a spinning room and a climbing wall – all close at hand for students on campus who like to exercise.
The Centre for Health and Sports

A pleasant study environment at the University Library
The University Library, with its quiet study halls and group rooms, is a perfect study environment. It also holds all the course literature for the subjects taught at the University. In addition, there are journals, newspapers and handbooks.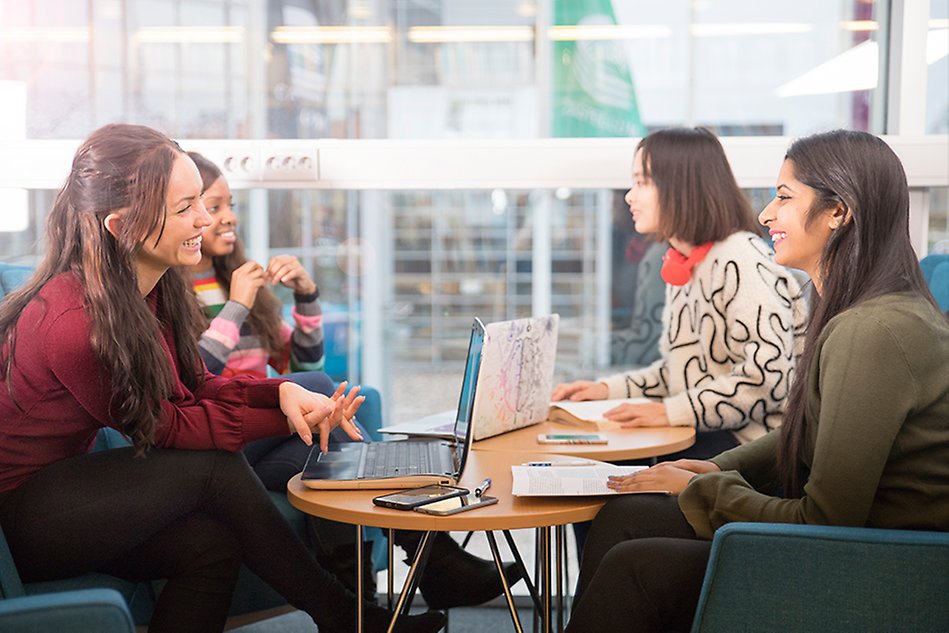 Campus map

Download a map of campus

Engage and socialise
Most people say that their time at university is the best time of their life. New friends, newfound freedom, new knowledge, new experiences and new relationships.
Take part in social activities during your studies! It's a great way to meet new friends, build a network and to maximise your stay in Halmstad.
Involvement is a big part of life as a student. Getting involved in anything out of all that is offered to students can help you make new friends, create fun memories and have experiences that make a difference on your way to your dream job.
Halmstad University is characterised by an entrepreneurial spirit, which is reflected in the amount of activities to get involved in. The range of areas of interest is wide!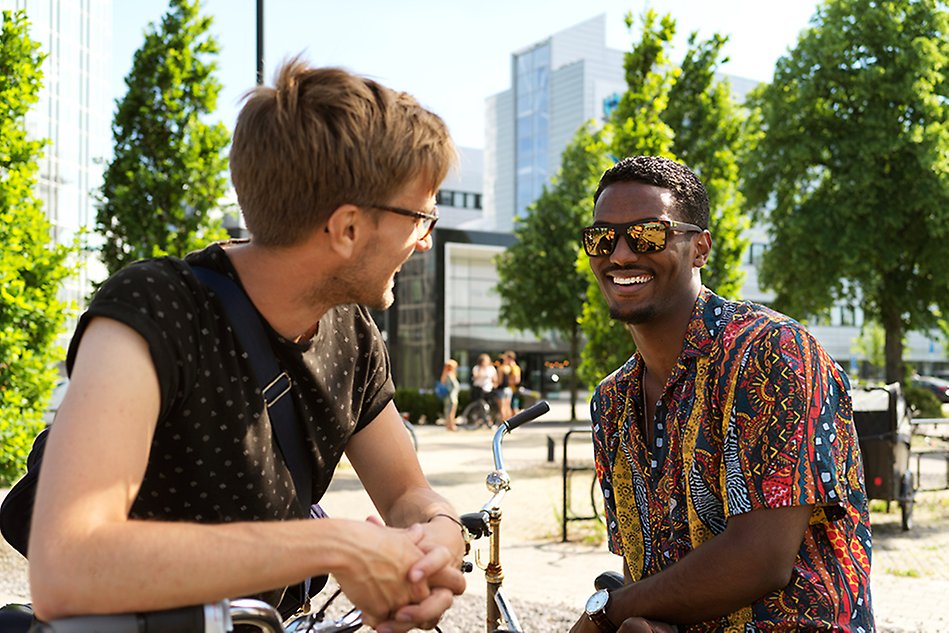 The University Friendship Organization (UFO)
Take the chance to get to know people from all over the world in one place! UFO is a non-profit organisation at the Halmstad University Student Union, with the aim to help and support international students by arranging activities to make their stay in Sweden as good as possible. Why not take part in the buddy programme where you get paired with a student from another country to exchange cultural and linguistic knowledge?
The University Friendship Organization (UFO)

Join the Buddy Programme

Student Experience and Employability Programme
The SEEP programme is an extracurricular programme with the aim to prepare international students for the Swedish labour market. Boost your career in Sweden by leveraging your strengths and expanding your network.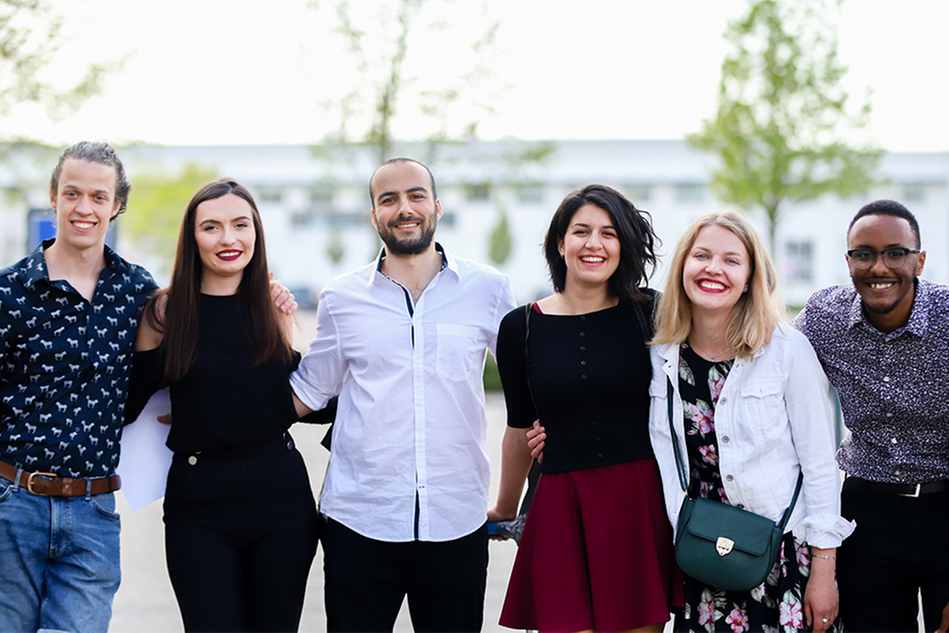 Why take part in the programme?
By taking part in the Student Experience and Employability Programme (SEEP) you will create a unique opportunity to prepare yourself for a future career in Sweden by learning the language, understanding the working culture, preparing an attractive resume and expanding your network with local employers and University partners. For your personal development, you will connect with like-minded international students which will further enhance your student experience at Halmstad University.
Reasons to join the programme
Increase the prospect of finding a job in Sweden
Learn Swedish to boost your chances and networking opportunities
Understand the Swedish culture, traditions and norms in the workplace
Build a network of young professionals as well as company representatives
Get a toolbox to build your own capacity and successful career!
Upon a successful completion of SEEP you will receive a certificate that is valuable for your professional CV.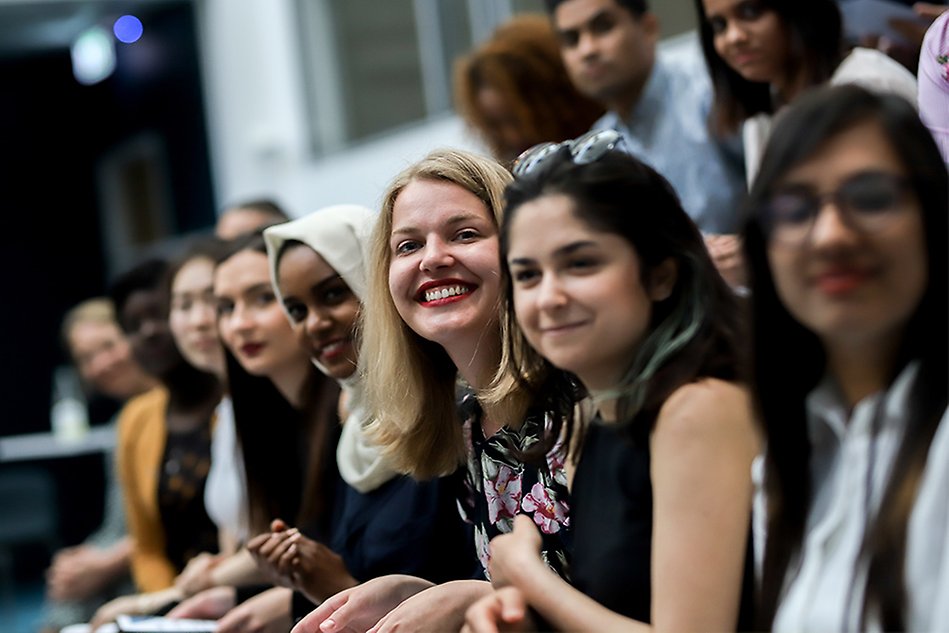 Who can apply?
If you are an International student studying in the final year of a one or two-year master programme, you are welcome to apply for the Student Experience and Employability Programme. A maximum of 30 students will be accepted. Next application period will be in September 2020.
How long will I be part of the programme?
The programme starts in September and ends in May the following year. Each admitted student will be expected to spend approximately 4 hours per week on programme related work.
Programme plan
The sessions included in the programme are non-credited and will take place during late afternoons/evenings/weekends. The programme is divided into several sessions dealing with specific topics in different periods throughout the academic year. At the end of the programme you will be fully equipped with tools to find your own internship in the direction of your future career.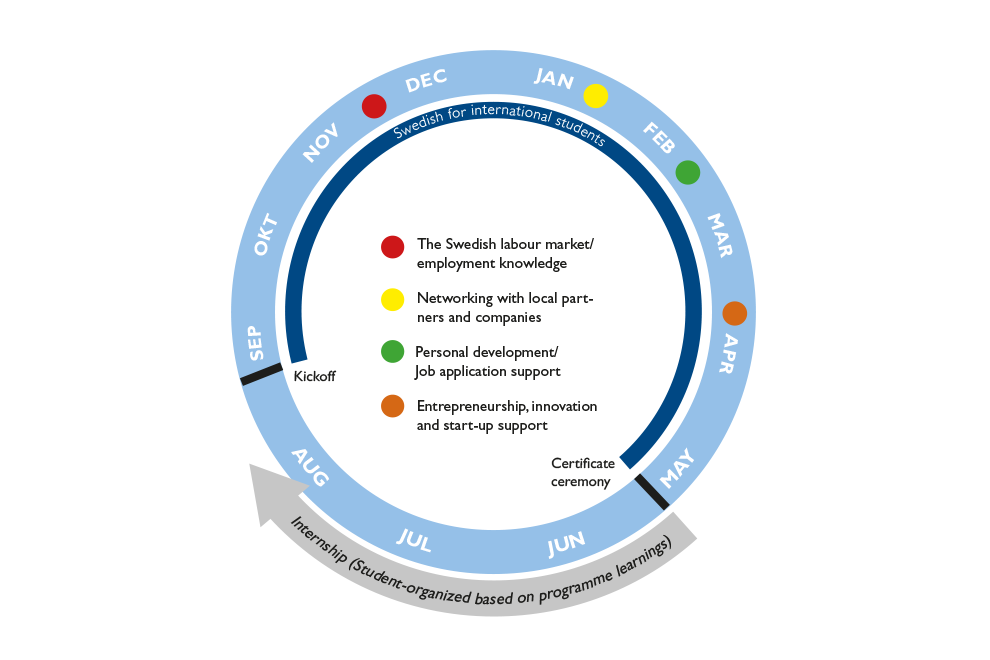 Collaboration opportunities
Are you a company interested in hosting an internship for one of our students? Read more below.
Collaboration opportunities (In Swedish)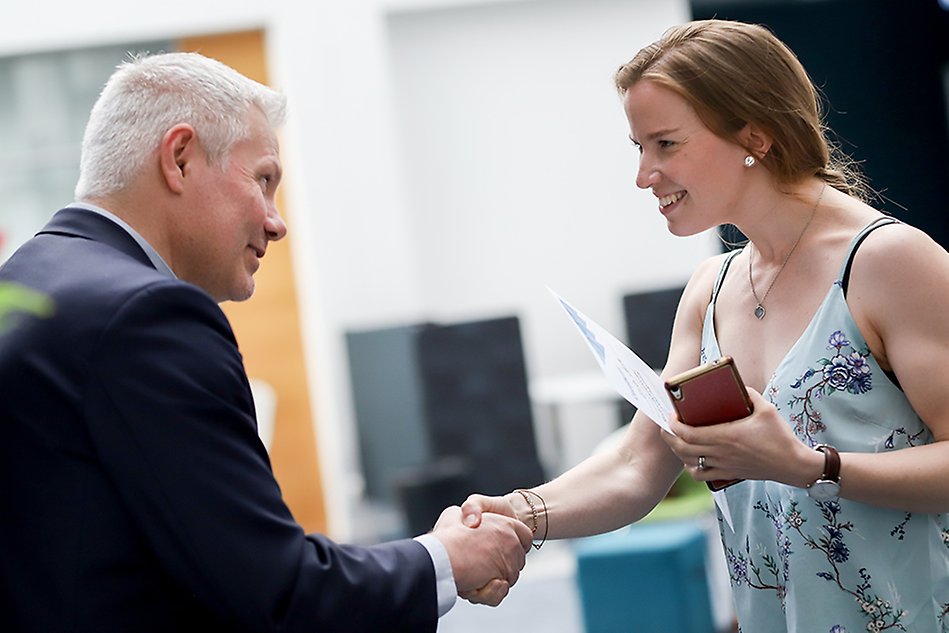 The city of Halmstad
Halmstad is a big little city. It combines the best qualities of a small town with the vibrance of a bigger city. You can enjoy a balanced lifestyle with a mix of concerts and sport events with relaxation in untouched nature. Many of our students appreciate the closeness between campus, the student accommodations and other parts of the city which makes it easy to spend time together and discovering the surroundings.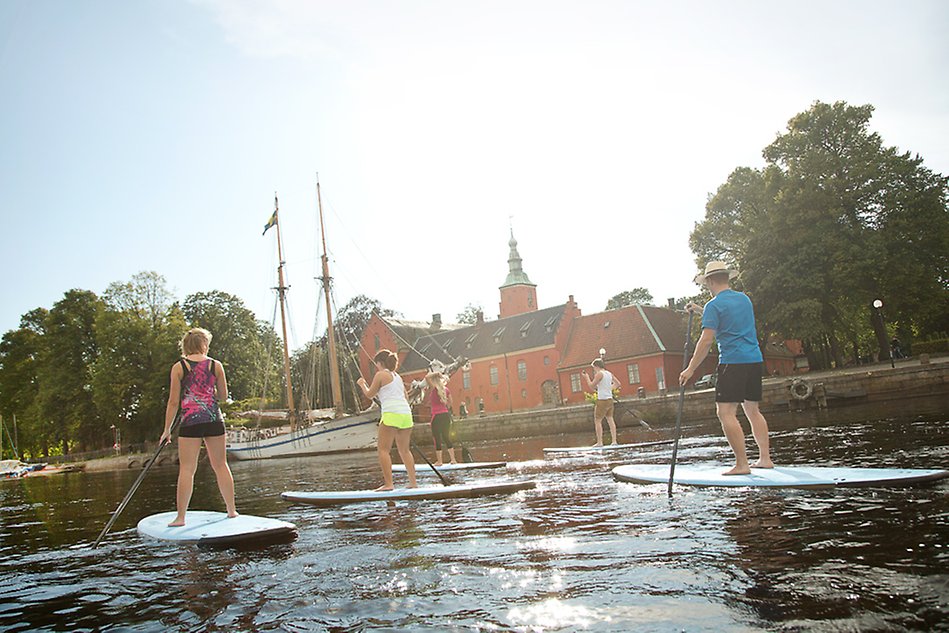 A bike-friendly city

Exploring the city and its surroundings by bike is recommended! Halmstad is one of the top bike cities in Sweden, with well-maintained bike paths both in the city and on the countryside. One of the main tourist attractions is Prins Bertil's stig, which takes you from the city centre to the beautiful beach at Tylösand. Want a bigger challenge? Kattegattleden is a bicycle route that runs all the way through Halland – from Helsingborg in the south to Gothenburg in the north. The route is lined with picturesque little fishing villages and small marinas with dramatic views of the sea and the surrounding landscape.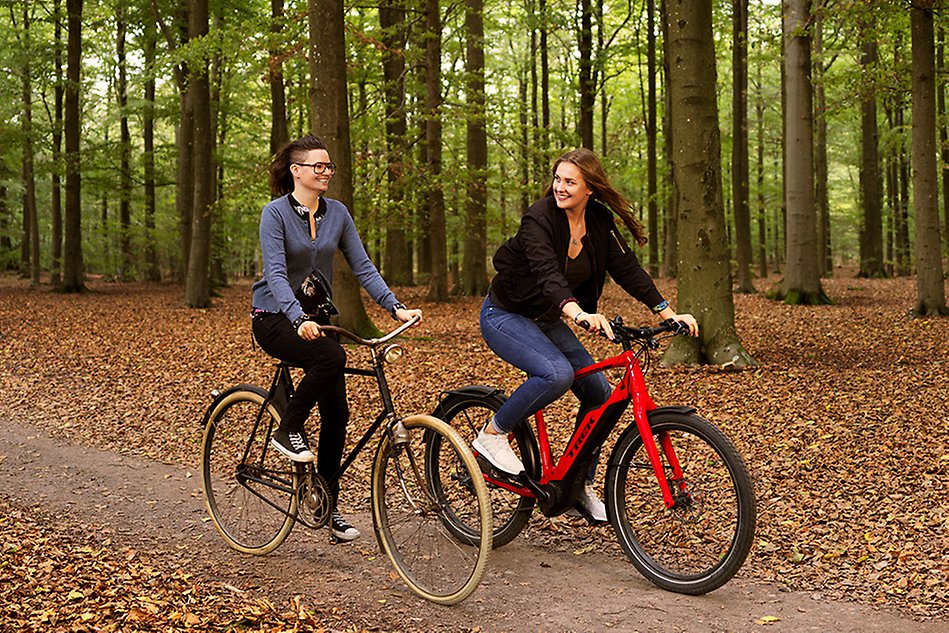 Best beaches in the country

Want to take a swim in the ocean at the most beautiful beach in Sweden? Tylösand is the place for you. Halmstad attracts visitors from all over the world because of its perfect location on the west coast, with sandy beaches and sand dunes just minutes away from the city centre. If you prefer more action, enjoy the windy days with some great surfing.
The city of sports

The city of sports offers options for everyone, whether you would like to do some exercise yourself or prefer to sit in the audience. A good selection of gyms (both indoors and outdoors) and sport associations are available, many of them within the campus area. Halmstad is especially known to be a great golf city with 12 golf courses within the region.
A short trainride to metropolitan cities

Halmstad is located in the middle of the west coast, between Gothenburg and Malmö/Copenhagen. You can easily take the train to these cities, it takes about an hour to Gothenburg and around 90 minutes to Malmö. From there you can choose to continue to Copenhagen, just remember to keep your passport ready.
The Student Union
There are several ways for you to influence your studies during your time at Halmstad University. Getting involved in the Student Union is one way to make a difference.
The Student Union is divided into two main areas. One focuses on education and motivation and the other on study-social activities. The Student Union's main task is to ensure that education at Halmstad University is of high quality, that laws and regulations are followed and that students gain influence over their education. The union is also active in student politics, where the goal is to make the student experience at Halmstad University as good as possible.
The Student Union's website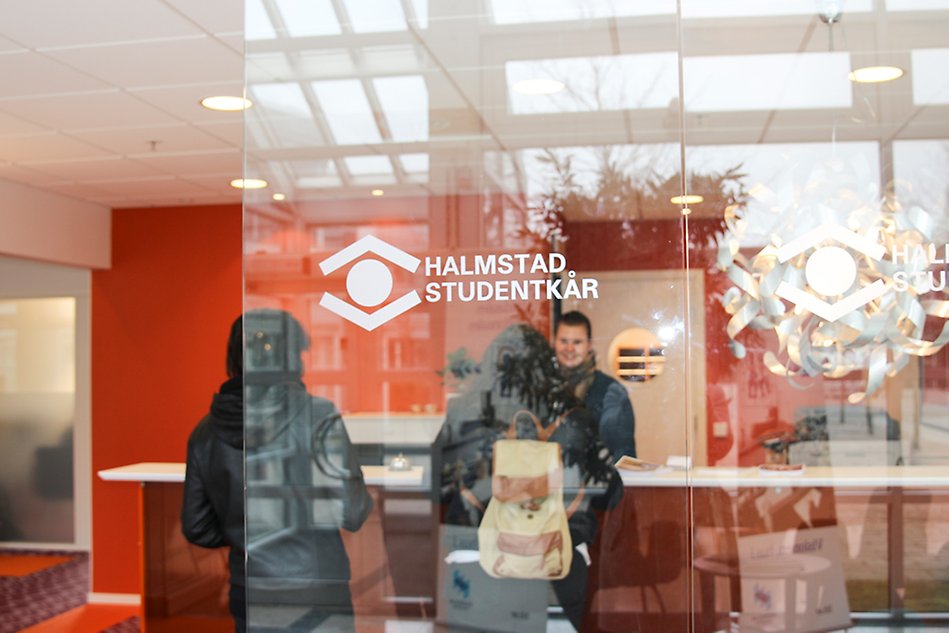 Student associations
Want to sing in a choir, play floorball or develop new innovations? As a student you can find associations that fits your area of interest. If not, contact the Student Union and start a new one!
Student representative

As a student representative you get the chance to make your voice heard in decision-making processes. Contact the Student Union to sign up.
Membership

Membership in the Student Union is optional. As a member, you will get discounts in local shops and cafes, take part in the Fresher's Week and other events at the student pub.