Want to know more about how it is to study at Halmstad University? Meet us at recruitment fairs and university visits around the world. You can also contact our agents and international representatives in your home country.
Halmstad University Solar Team
What do you dream about doing in the future? Do you want to create a more sustainable world, meet new friends and make memories that will last you a life time? That is precisely what a group of engineering students at Halmstad University are doing right now!
Halmstad University Solar Team (HUST) consists of about thirty students workning together to build a solar powered car. They are going to compete in Bridgestone World Solar Challenge, the world's largest race for solar cars. In the race, they will drive more than 1800 miles across the Australian desert, from Darwin in the north to Adeleide in the south. Linn Persson is one of the drivers:
– We are four drivers, and I am the only woman. The car industry, as well as engineering in general, is male dominated. Because of that, we think that it's extra important that at least one of our drivers is female. We want to show that engineership is for anyone, no matter gender, Linn Persson says.
Aiming to change the world
The members of HUST, who are all students at the Programme in Innovation Engineering at Halmstad University, have their goals set high.
– We want to win the race, and our chances to do so are good, but we do not settle at that. Our goal is to change the motor industry, and by that contributing to a more sustainable future, Adam Jisland, project leader for HUST, says, and continues:
– In order to reach our long-term goals, we belive that HUST needs to live on, even after this year's race. We strive towards making a lasting impression, and we hope that future students will feel motivated to keep developing new versions of the car. The race in Australia is held every two years, but there are also races in USA, South Africa and Chile, so if you want to, it's possible to compete at least once a year. I deram about bringing my future grand children to the University and show them all the HUST-cars.
We want to win the race, and our chances to do so are good, but we do not settle at that. Our goals is to change the motor industry, and by that to contribute to a mor sustainable future – Adam Jisland
A large-scale project
The students put down a lot of time, and they are very invested in the project.
– To be a part of HUST is very rewarding, both on long and short terms. We compare HUST to an extra education, because we learn so much from it. It's also a big advantage that we are still students. The academic world is quite forgiving. We are allowed to try out ideas, and if we fail, we just try again. It's a good platform for development, Adam Jisland says.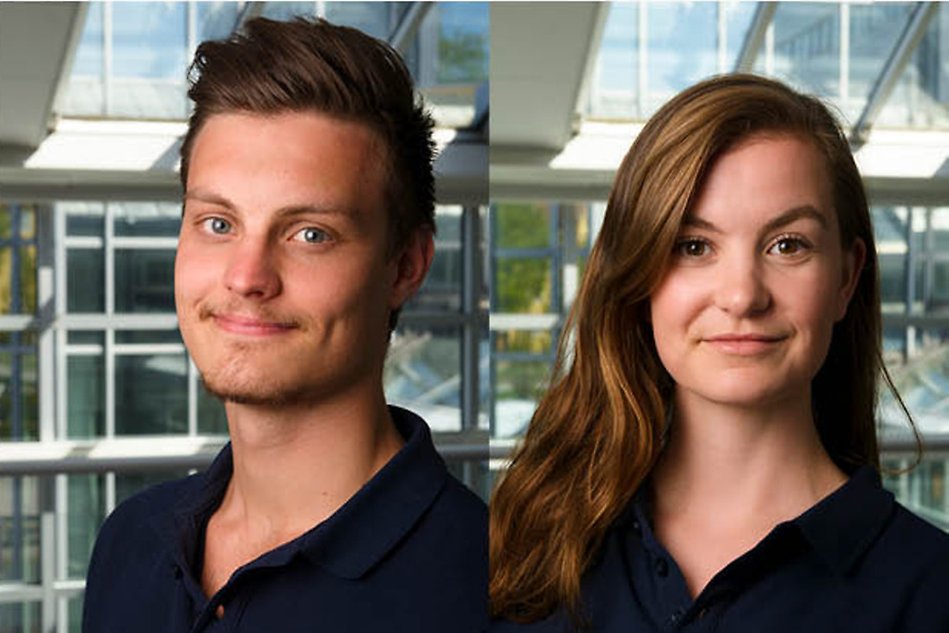 Linn Persson agrees:
– HUST is our pet project. We live and breath HUST. The project members have all become close friends, and we hang out almost constantly. We have been allowed to take a lot of responsibility for the project, and it has been a very interesting and awarding process. We are creating something that we belive in, and that will result in good things, both for us and for society. We are workning with innovation and sustainability, and we apply all our university courses in this project. It's leadership. It's solidity. It's mechanics. It's everything. It's very good to be allowed to try our wings in a safe environment, she adds.
HUST is our pet project. We live and breath HUST. – Linn Persson
The Bridgestone World Solar Challenge is the world's biggest solar-powered car race. It started in 1987 and takes place every other year. In the competition, teams of students from universities all over the world are going to drive 3022 kilometers from the north to the south of Australia – from Darwin to Adelaide.
Follow Halmstad University Solar Team:

Read more

The Grand Cooperative Driving Challenge (GCDC)
At the end of May in 2016, six students from Halmstad University competed in The Grand Cooperative Driving Challenge and won. The students turned an ordinary car into one which is partly self-driving. It also has the ability to talk to and interact with other vehicles in traffic.
GCDC (The Grand Cooperative Driving Challenge) 2016 was settled May 28–29 on the dual carriageway between Helmond and Eindhoven in the Netherlands. In all, ten teams participated, five of them from Sweden.
GCDC is a part of the i-Game-project, a research project about cooperative and autonomous cars, supported by the EU-commission. Behind i-Game stands the Dutch research organisation TNO, Eindhoven University of Technology, the Spanish test environment IDIADA and the research institute Viktoria Swedish ICT.
The members of Team Halmstad studied the Master's Programme in Embedded and Intelligent Systems. For most of them, the competition was a part of their thesis.
Team leaders for Team Halmstad was Wojciech Mostowski and Maytheewat Aramrattana.
September 2017, a year after the victory

The GCDC project was concluded with three IEEE publications:

"Team Halmstad Approach to Cooperative Driving in the Grand Cooperative Driving Challenge 2016"
"Modelling the Level of Trust in a Cooperative Automated Vehicle Control System"
"An Approach for Receiver-Side Awareness Control in Vehicular Ad-Hoc Networks"
IEEE står för Institute of Electrical and Electronics Engineers, www.ieee.org