Master's Programme (120 credits) in Information Technology
In this programme you can further develop your knowledge and ability in Information Technology with a particular focus on machine learning and data science. You also gain experience in project work for research and service development, and of acting in an international environment. Typical topics for the courses of the programme are artificial intelligence, big data parallel programming, data mining and digital service innovation. These topics are all relevant for many future societal challenges such as applications in autonomous vehicles and healthcare.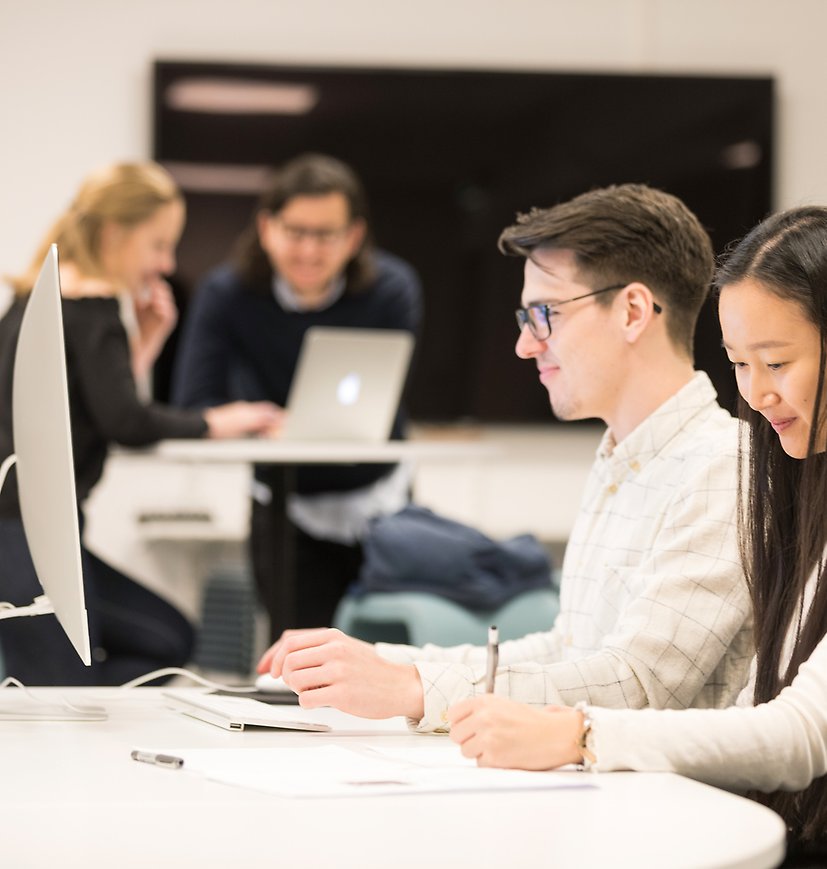 The main goal of this programme is to develop both theoretical and practical competence for research, development and implementation in Computer Science and Engineering. The basis of the programme is a data science oriented perspective on information technology with close collaboration with the industry. A part of the programme is studied in connection to the Master's programme in Informatics, where students from both programmes get experience of cross-disciplinary collaboration to develop technical solutions and identify both societal needs and new potential services.
Information on entry requirements can be found in the fact box for each semester – click on the plus sign to expand the box.
Autumn 2019 (Campus based, Halmstad, 100%)
Programme Director:
Programme syllabus
Entry requirements:
Bachelor of Science degree (or equivalent) in an engineering subject or in computer science. Courses in computer science, computer engineering or electrical engineering of at least 90 higher education credits, including thesis. Courses in mathematics of at least 30 higher education credits or including calculus, linear algebra and transform methods. Degrees from other countries than Sweden must be at the same level as a Swedish Bachelor's degree in electrical engineering. Applicants must have written and verbal command of the English language equivalent to English course 6 (Swedish Upper-Secondary School). This can be proved by grades from English education or by such tests as:
IELTS: score (Academic) of 6.5 or more (with none of the sections scoring less than 5.5)
TOEFL paper based: score of 4.5 in written test and a total score of 575
TOEFL internet-based: score of 20 in written test and a total score of 90
Selection rules:
Selection is made on the basis of the required educational background.
Instructional time:
Daytime
Language of instruction:
Teaching is in English.