Master's Programme (120 credits) in Industrial Management and Innovation
This programme is based on technical know-how. The education is supplemented with theories and models to be able to plan, develop, implement and manage technical innovations linked to strategic and operational targets of an organisation. The student will also learn to understand the importance of research and technological development at societal level.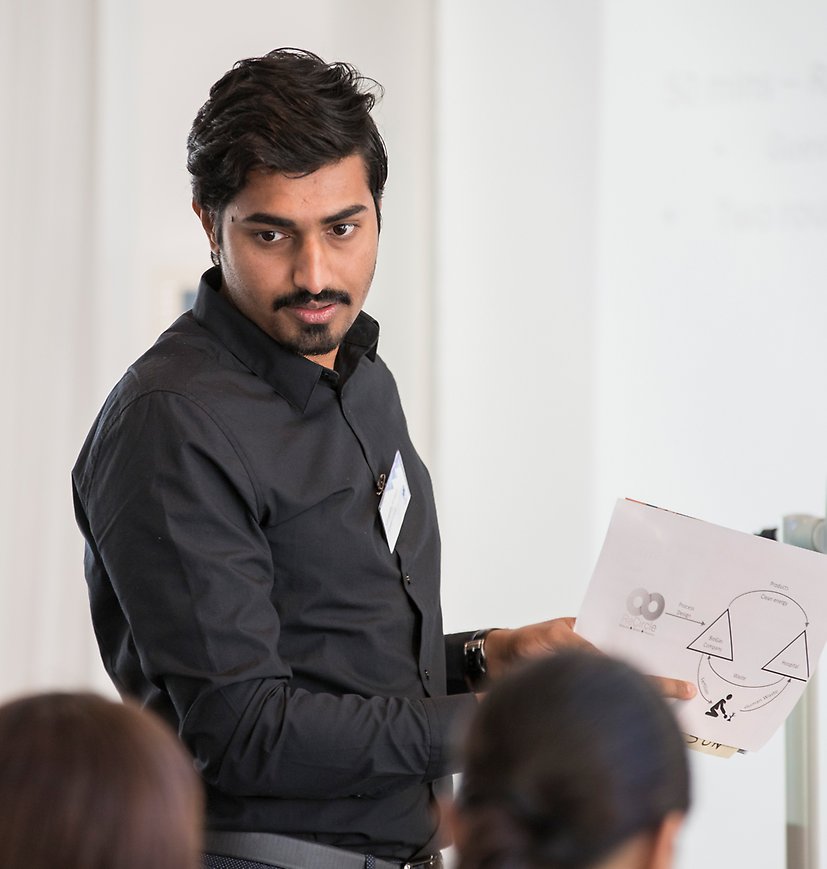 Learning outcomes involve creation of innovation, but also how to maintain profitable when working with innovation, preparing for potential risks and threats. Case studies are part of the learning process, where models from current research can be applied practically.
The programme has collaboration with Dianji University in China, where you can choose to study during parts of the programme. 
The programme courses are incorporated with FabLab, a creative environment and protoype workshop, where students can work with projects in collaboration with businesses.
Information on entry requirements can be found in the fact box for each semester – click on the plus sign to expand the box.
Programme content

Click on a linked course to search for the course syllabus (including course literature).
Year 1
Strategic Planning 7.5 credits
Industrial Transformation and Technical Change 7.5 credits
Management of Technology 7.5 credits
Product Development and Innovation Management 7.5 credits
Management of Innovation Projects 7.5 credits
Research Design and Methods 7.5 credits
Visualizing and Prototyping 7.5 credits
Business Model Innovation 7.5 credits
Year 2
Concurrent Product and Business Development 7.5 credits
Industrial Marketing 7.5 credits
Thesis in Industrial management 30 credits
Elective courses:

Innovation Finance 7.5 credits
Concurrent Product and Business Development II 7.5 credits
Technology Management and Innovation in China 7.5 credits*
Doing Business in China 7.5 credits*
*The courses Technology and Innovation Management in China 7.5 credits and Doing business in China 7.5 credits are only given if all required decisions are made. If they are not given, the other courses are studied.
Autumn 2019 (Campus based, Halmstad, 100%)
Programme Director:
Programme syllabus
Entry requirements:
Bachelor's degree in Engineering or the equivalent of 180 Swedish credit points or 180 ECTS credits at an accredited university, and Industrial Management 15 credits on first level. Applicants must have written and verbal command of the English language equivalent to English course 6 (Swedish Upper-Secondary School). This can be proved by grades from English education or by such tests as:
IELTS: score (Academic) of 6.5 or more (with none of the sections scoring less than 5.5)
TOEFL paper based: score of 4.5 in written test and a total score of 575
TOEFL internet-based: score of 20 in written test and a total score of 90
Selection rules:
Selection is made on the basis of the required educational background.
Instructional time:
Daytime
Language of instruction:
Teaching is in English.