Master's Programme (60 credits) in Electronics Design
In this one-year Master's Programme in Electronics Design, you will develop your expertise in the electronics field, creating opportunities to work with advanced electronics development.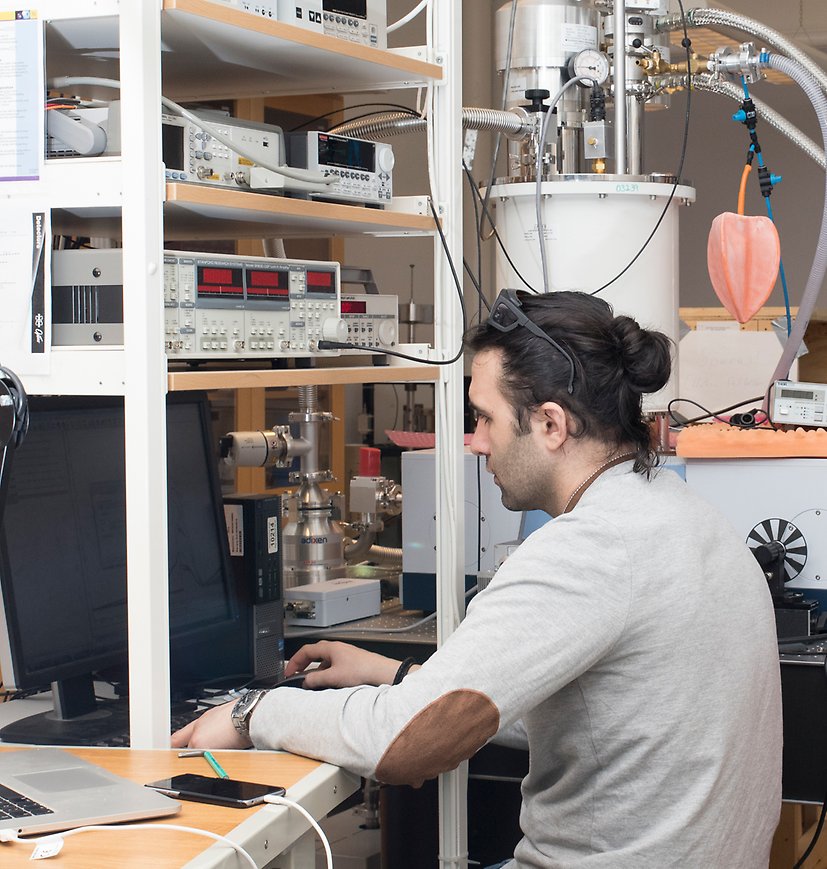 This programme gives you a solid background in semiconductor technology as well as in component and circuit design. You specialise in the design and realisation of new electronics components and sensors based on nanotechnology and wireless technologies for future embedded electronics and communication systems. 
The programme is linked to Electronics Center in Halmstad – ECH (www.hh.se/ech) which is a collaboration between Halmstad University and companies in the electronics industry. The focus is on research and development of embedded systems and hardware for the future Internet of Things (IoT). Each course has a mandatory practical component in an IoT project that spans over the first three quarters of the programme. The IoT project connects the courses and strengthens the intended learning outcomes within the field of electronics design. 
The thesis is carried out in collaboration with the University's research groups or with the industry. The research group in micro- and nanoelectronics is a member of a consortium linked to Lund University, within which it is possible to do advanced thesis work in a clean room environment. 
Information on entry requirements can be found in the fact box for each semester – click on the plus sign to expand the box.
Autumn 2019 (Campus based, Halmstad, 100%)
Programme Director:
Programme syllabus
Entry requirements:
Bachelor of Science degree (or equivalent) in an engineering subject. Courses in electrical engineering of at least 90 higher education credits, including electronics, semiconductor components and thesis. Courses in mathematics of at least 30 higher education credits or courses including calculus, linear algebra and transform methods. Degrees from other countries than Sweden must be at the same level as a Swedish Bachelor's degree in electrical engineering. Applicants must have written and verbal command of the English language equivalent to English course 6 (Swedish Upper-Secondary School). This can be proved by grades from English education or by such tests as:
IELTS: score (Academic) of 6.5 or more (with none of the sections scoring less than 5.5)
TOEFL paper based: score of 4.5 in written test and a total score of 575
TOEFL internet-based: score of 20 in written test and a total score of 90
Selection rules:
Selection is made on the basis of the required educational background.
Instructional time:
Daytime
Language of instruction:
Teaching is in English.