Helpdesk is a service for students and staff, offering several kinds of technical and administrative support. In Helpdesk you can report cases and ask questions online to receive help with different matters.
In Helpdesk you can contact IT Support, Service Center and the University Library or get help with matters concerning Student Ladok, the learning platform, access cards or campus facilities. You can also change and see your passwords.
For staff members
If you are employed by the University you can also print class lists or update your presentation in the staff database in Helpdesk.
Login

Self-service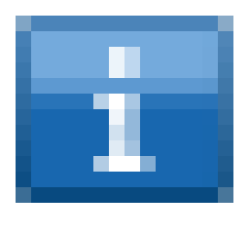 Information from the IT Department
2021-01-18 00:00

DONE - Certificate issue TimeEdit


TimeEdit has an issue with a certificate which causes problem with logging in and showing schedules. It has been reported to TimeEdit and we are waiting for them to fix the issue. /Karl CIO

2021-01-09

DONE - Blackboard closed Jan 9-10


The 9th - 10th of January 2021, Blackboard will be inaccessible. During the downtime we will do an upgrade but also make major changes to Blackboards start pages.

2020-11-11 09:02

Blackboard - Service interruption


The Blackboard service can't be reached at the moment. We will update with more information as soon as we know more. - 09:21 A response team at Blackboard is working to solve this issue - 10:01 Service is now restored!

2020-10-28 10:33

Solved - Printing


Printing trough mail to secureprint@hh.se not functioning

2020-10-26 08:03

SOLVED - Network problems


This morning the University has experienced network problems, troubleshooting is ongoing and measures have been taken. Final update All issues connected to this matter are now resolved. Update 16:00 The problem causing the network issues today has been identified and a temporary fix has been implemented. Continued actions are being evaluated. Update 13:25 Some unsolved network issues still remains related to to Eduroam and a few other systems. We can not give an estimate as to when they will be resolved.