You can get IT support both via drop-in at Service Center three days a week and via Helpdesk, the University's digital support service for students and staff. Via Helpdesk self-service system, you can easily report inquiries to get support with various things within the University.

Drop-in at Service Center
Mondays: 11am–1pm
Tuesdays: 11am–1pm
Wednesdays: 11am–1pm

During drop-in hours you can get support with wifi (eduroam), various login problems, Blackboard and other IT-related questions.
Helpdesk
You can send an email to helpdesk@hh.se or login to Helpdesk self-service to get in touch with the IT support. You can easily change your own passwords via Helpdesk.
For staff members
If you are employed by the University you can also print class lists or update your presentation in the staff database in Helpdesk.
Login

Self-service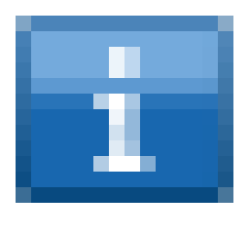 Information from the IT Department
2022-06-16 11:14

Operational disturbance on vpn.hh.se


Due to network maintenance, we have a malfunction in the use of vpn.hh.se from the eduroam network. Troubleshooting in progress. In the meantime, use internet sharing from a mobile service or use another network instead.

2022-05-12 16:14

DONE - Disruptions in both electricity and network


Due to electrical work in the D building, there will be disruptions in both electricity and networks on Friday 13/5 07:00 - 08:00. The disruptions in the network can occur in more buildings than just building D.

2022-05-04 17:28

Eduroam is not working - SOLVED


We currently have a malfunction on Eduroam wifi, which makes it impossible to connect. Troubleshooting in progress!

2022-04-29 07:41

Primula login is down


Primula login is down, troubleshooting in progress

2022-03-24 09:05

DONE - Edusign - Service Disruption


Service Disruption https://status.sunet.se/