If you need IT support, you can report a case through our Helpdesk. If you have questions regarding your studies, you can contact Service Center.
IT Support and Helpdesk
You can get IT support both via drop-in at Service Center three days a week and via Helpdesk, the University's digital support service for students and staff. Via Helpdesk self-service system, you can easily report inquiries to get support with various things within the University.

Drop-in at Service Center
Mondays: 11am–1pm
Tuesdays: 11am–1pm
Wednesdays: 11am–1pm

During drop-in hours you can get support with wifi (eduroam), various login problems, Blackboard and other IT-related questions.
Helpdesk
You can send an email to helpdesk@hh.se or login to Helpdesk self-service to get in touch with the IT support. You can easily change your own passwords via Helpdesk.
For staff members
If you are employed by the University you can also print class lists or update your presentation in the staff database in Helpdesk.
Login

Self-service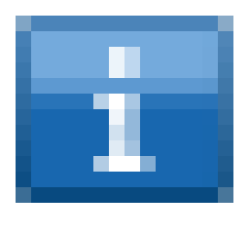 Information from the IT Department
2022-05-12 16:14

DONE - Disruptions in both electricity and network


Due to electrical work in the D building, there will be disruptions in both electricity and networks on Friday 13/5 07:00 - 08:00. The disruptions in the network can occur in more buildings than just building D.

2022-05-04 17:28

Eduroam is not working - SOLVED


We currently have a malfunction on Eduroam wifi, which makes it impossible to connect. Troubleshooting in progress!

2022-04-29 07:41

Primula login is down


Primula login is down, troubleshooting in progress

2022-03-24 09:05

DONE - Edusign - Service Disruption


Service Disruption https://status.sunet.se/

2022-03-10 07:30

eduroam, new certificate


A new certificate for the eduroam service is installed 2022-03-10. On portable devices there could be a question if you trust this certificate and in this case it is okay to do so.
Service Center
Service Center is situated in the glass corridor by our main entrance. At Service Center you can get personal help with matters regarding your studies. If you have IT related questions, you must contact our IT Support through Helpdesk.
Opening hours at Service Center
Monday to Friday: 8 am to 4 pm
If you need to get in touch with Service Center, you can contact them by email or phone.
Email: servicecenter@hh.se
Phone: +46 35 16 71 00
Collect graded exams
You can collect your graded exams and other examination assignments at Service Center, three business days at the earliest after the teacher has registered your grade in Student Ladok. Remember to bring a valid ID, please note that your residence permit is not enough – you need to bring your passport. Please check the list of exams available for collection before you visit Service Center.
At Service Center we can answer many different questions about our programmes, certificates, admission, degrees, study counselling, how to find find your way on campus etc. We also have a shop at Service Center where you can buy University merchandise.
If you have any questions regarding the education, you can ask your teacher.
Service Center

+46 35 16 71 00
IT Support

Report a case through Helpdesk or send an email to: