If you need IT support, you can report a case through our Helpdesk. If you have questions regarding your studies, you can contact Service Center.
Helpdesk
Helpdesk is a service for students and staff, offering several kinds of technical and administrative support. In Helpdesk you can report cases and ask questions online to receive help with different matters.
In Helpdesk you can contact IT Support, Service Center and the University Library or get help with matters concerning Student Ladok, the learning platform, access cards or campus facilities. You can also change and see your passwords.
For staff members
If you are employed by the University you can also print class lists or update your presentation in the staff database in Helpdesk.

Self-service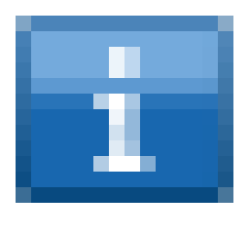 Information from the IT Department
2020-03-30 09:44

DONE - Internet disruption Varberg


we are experiencing problems with the internet connection to Varberg. Troubleshooting is ongoing from the supplier's side. Eduroam works as usual.

2020-03-17 08:39

Phone help desk


We are currently experiencing stability problems with our telephone help desk

2020-03-13 10:30

Issues with Zoom Video Conferencing


We are experiencing issues with starting new zoom meetings. Sunet, our supplier, are troubleshooting the problems. We will post updates here as soon as there are any news in the matter. 2020-03-13 16:43 Works again. Zoom has confirmed that the incident was related to an underlying service, affecting all of Europe. 2020-03-13 12:50 Works again since a while back, awaiting final status report from supplier. 2020-03-13 10:50 Investigation ongoing with supplier.

2020-03-01 11:00

Service affected, home folders, \\norpin


Short interrupts in service during this time.

2019-12-12 13:30

Minor incident caused down time.


Today we had a short outage with a few systems. The outage was caused by an automatic battery test in our Datacentre. The IT-department have taken steps to make sure the same problem will not occur again. Should you experience issues with any system please create a ticket with Helpdesk.
Service Center
Service Center is situated in the glass corridor by our main entrance. At Service Center you can get personal help with matters regarding your studies. If you have IT related questions, you must contact our IT Support through Helpdesk.
Opening hours at Service Center
Visits: Monday to Friday, 10:00–13:00 until further notice
Phone: Monday to Friday, 8:00–16:00
If you want to collect an exam you can send an email with your name, personal ID number and which exam you want to collect to servicecenter@hh.se.
If you need a certificate, please send an email to servicecenter@hh.se.
If you have other questions, please call +46 35 16 71 00 or send an email to servicecenter@hh.se.
At Service Center we can answer many different questions about our programmes, certificates, admission, degrees, study counselling, how to find find your way on campus etc. We also have a shop at Service Center where you can buy University merchandise.
If you have any questions regarding the education, you can ask your teacher.
Service Center

Monday–Friday: 8 am–4 pm

+46 35 16 71 00

IT Support

Report a case through Helpdesk or send an email to: