All students from non-EU/EEA countries have to apply for a residence permit/visa to be able to study at Halmstad University. On this page you can find more information about the requirements and application process.
The residence permit application process can take a while, so we strongly advice you to start the application as soon as you have been granted admission and paid any tuition fees.
Requirements to be granted a residence permit
Granted admission to full-time studies (30 credits)

A valid passport
Ability to support yourself for the planned study period

Comprehensive health insurance that covers the whole period you are in Sweden if you plan to study for less than one year
If you are admitted to a course/programme of one year or less, the admission letter (notification of selection results) confirms that you are covered by a health insurance from Halmstad University. If you apply through the Migration Agency web application, you can attach your admission letter as proof of health insurance.
Application form details
You apply for residence permit via the Migration Agency web page.
The Migration Agency webpage

External link.
Please find below the details needed when filling out the application form:
Educational establishment (contact person): Halmstad University
Address: Halmstad University, PO Box 823, SE-301 18 Halmstad, Sweden
Phone +46 35 16 71 00
Email address: visumbesked@hh.se
Course/programme: state the course or programme you have been admitted to
Programme/course duration (please see details below)
Semester duration
Spring semester 2022: 2022-01-17 to 2022-06-05
Autumn semester 2022: 2022-08-29 to 2023-01-15
Spring semester 2023: 2023-01-16 to 2023-06-04
One year programme duration (60 credits): 2022-08-29 to 2023-06-04
Two year programme duration (120 credits): 2022-08-29 to 2024-06-02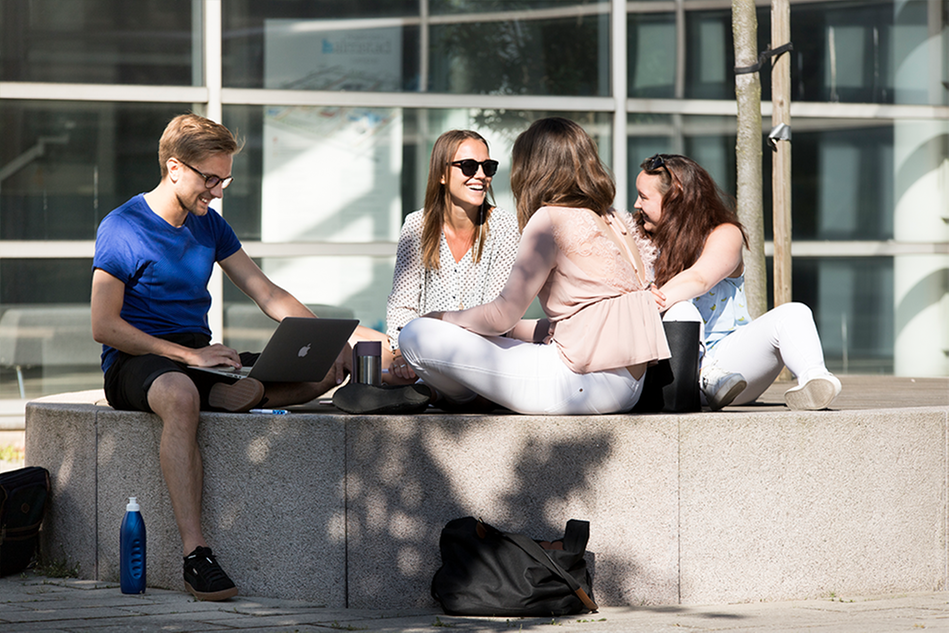 Cost of living
In order to get a residence permit, you must be able to cover your personal living expenses while in Sweden, regardless of whether or not you are required to pay application and tuition fees.
Students studying in Sweden are required to have a minimum of SEK 8,694 per month for the duration of their studies. When you apply for your residence permit, you must enclose a bank statement showing that you have your own bank funds available in an account belonging to you. For more information, please visit the Swedish Migration Agency.
The cost of living varies of course depending on personal needs and lifestyle. Aside from rent and food, you will have expenses such as course literature, transportation and socialising.
| Estimated minimal living costs per month | SEK |
| --- | --- |
| Food | 2,000 |
| Accomodation | 2,000–4,000 |
| Transportation | 1,500 |
| Miscellaneous (hobby, clothes, leisure) | 500–1,000 |
| Total | 6,000–8,500 |
Statement of costs – Business

Pdf, 109.6 kB.
Statement of costs – Nordic Welfare

Pdf, 109.6 kB.
Statement of costs – Other programmes

Pdf, 109.7 kB.
Job opportunities with student residence permit
All students with a student residence permit/visa are allowed to work in Sweden during the student residence permit period.
A part-time job can ease your financial situation, but we strongly advice you to not depend on working to support yourself during your study period. It can be difficult to find available part-time jobs and depending on your university workload, it may be difficult for you to commit to work outside of studies.