Halmstad is the Student City of the Year 2019/2020!
Halmstad has been chosen to be the Student City of the Year 2019/2020 by the Swedish National Union of Students (SFS). The award was handed over during a festive ceremony at Halmstad University on April 11.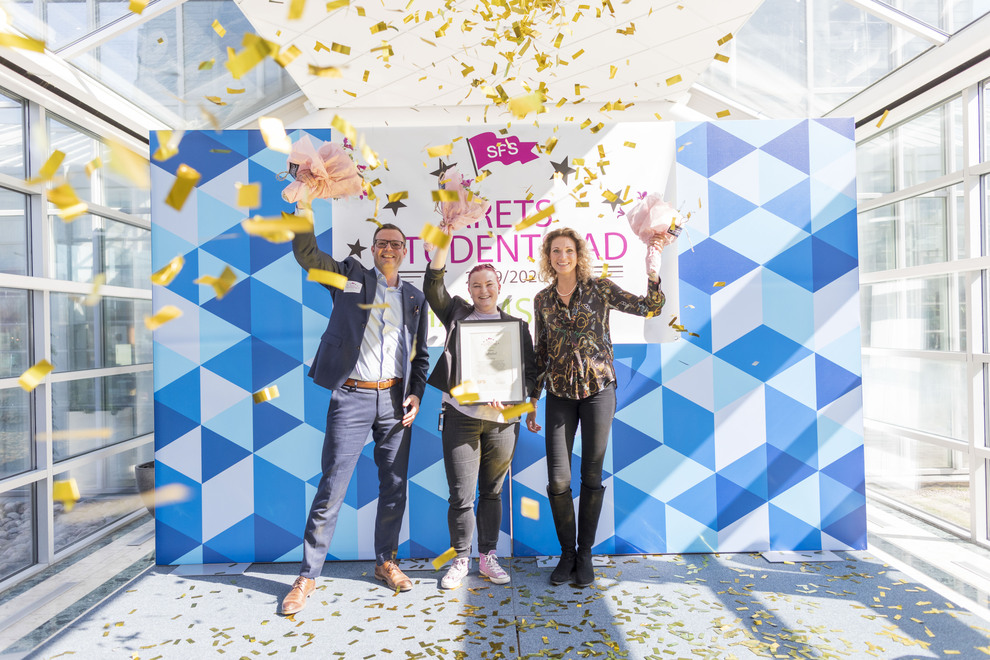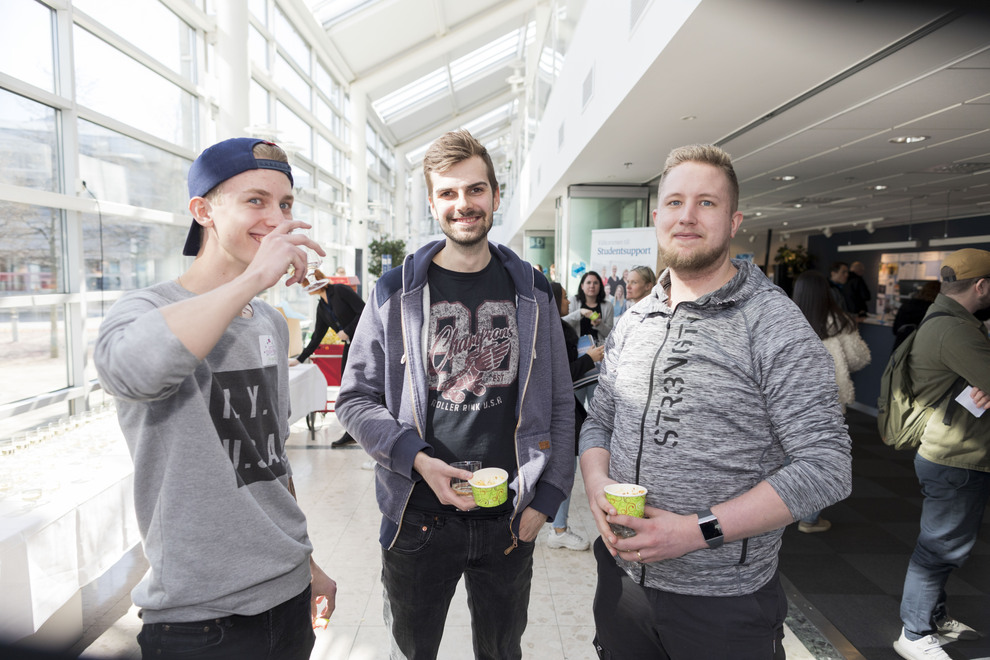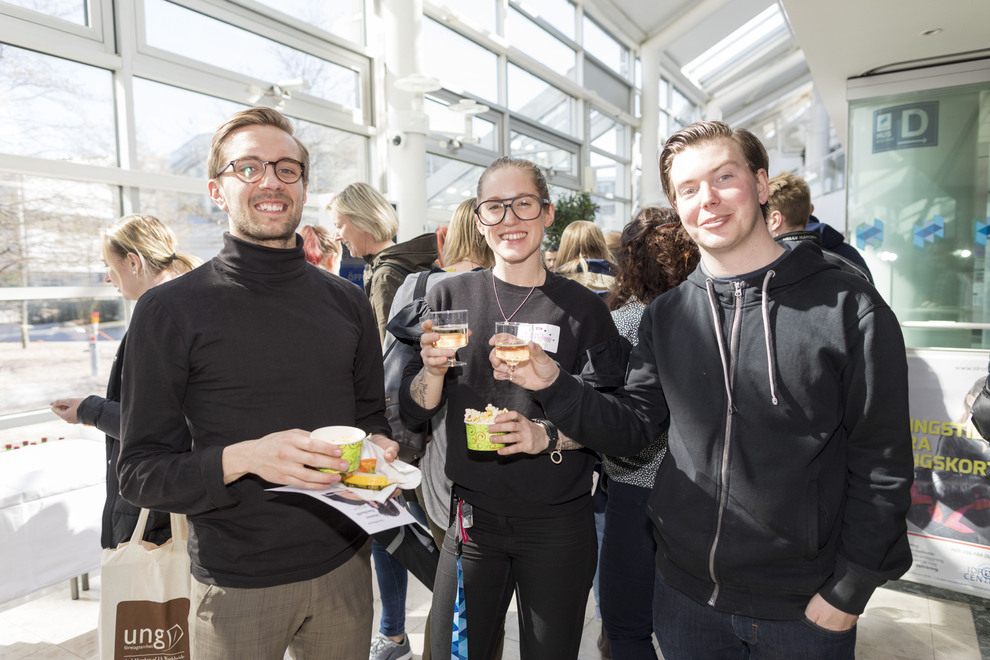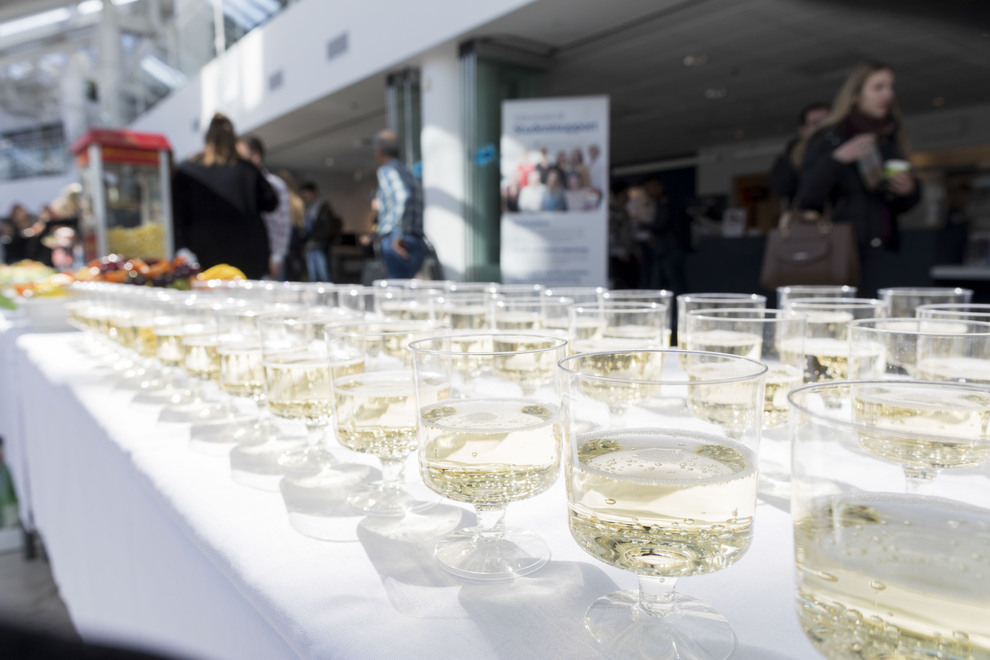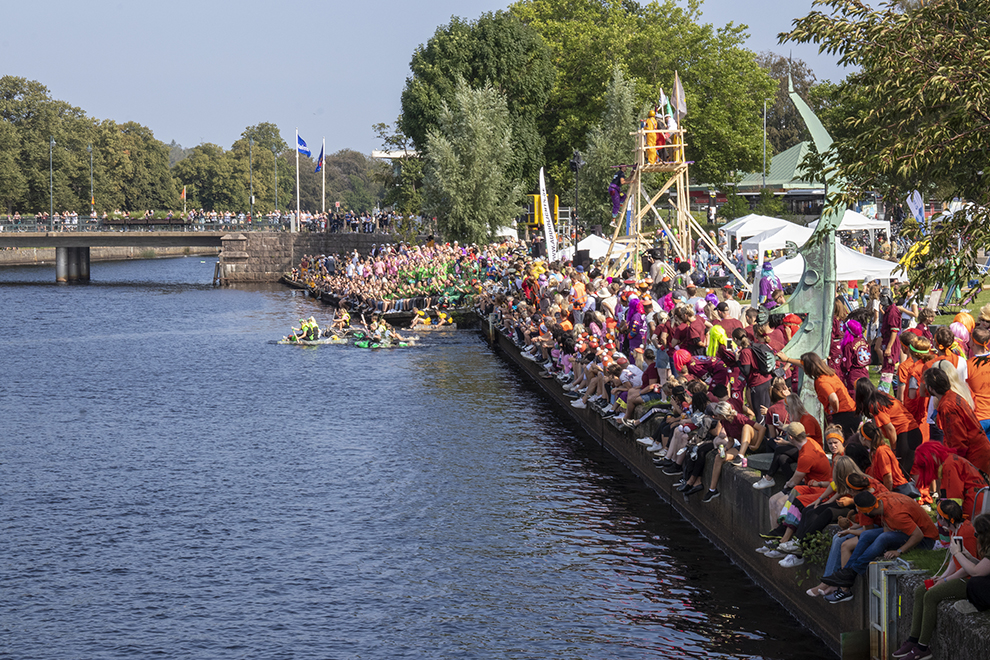 The prize was given to Halmstad Student Union, the municipality of Halmstad and Halmstad University as a team, and the award was handed over on site by the SFS chairman, Jacob Adamowicz.
"It is a fun and important award. The students are our future and an absolute key to supporting our growing business community with competence. The fact that the students enjoy their time in Halmstad and want to stay here after graduation is extremely important for Halmstad", said the municipal board chairman Jonas Bergman, who received the award on behalf of the municipality of Halmstad.
Praised collaboration
Jacob Adamowicz praised the close collaboration with the municipality in his speech. The collaboration between the three organisations aims to make the student's life as good as possible, but also to ensure that the students are truly treated as local residents and a valuable addition to the city.
Below is a part of the jury's motivation:
"Halmstad is an excellent example of what a city and university can achieve through close collaboration with students and student unions. Through a desire to make the study time better and include the whole city in the process, Halmstad shows what a student city can do to give each student the best possible study experience!"
"This award is not just a confirmation of all the good work we do, but also a promise that we will be even better. We are not finished yet. We are happy for the award, but will always continue to strive for improvement", said Marielle Bock, president of Halmstad Student Union.
About the award
The award The Student City of the Year is a prize given each year by the Swedish National Union of Students (SFS) to a city that works actively to promote the situation and lives of students, and where there is active cooperation and influence between the students and the city where their university is located.