10th anniversary for IT Forensics at Halmstad University
This autumn, the IT Forensics and Information Security Programme turns ten years old. The anniversary was celebrated this past Friday by students, alumni and teachers. Drinks, cake and inspirational alumni lectures started the festivities, which were later followed by a dinner.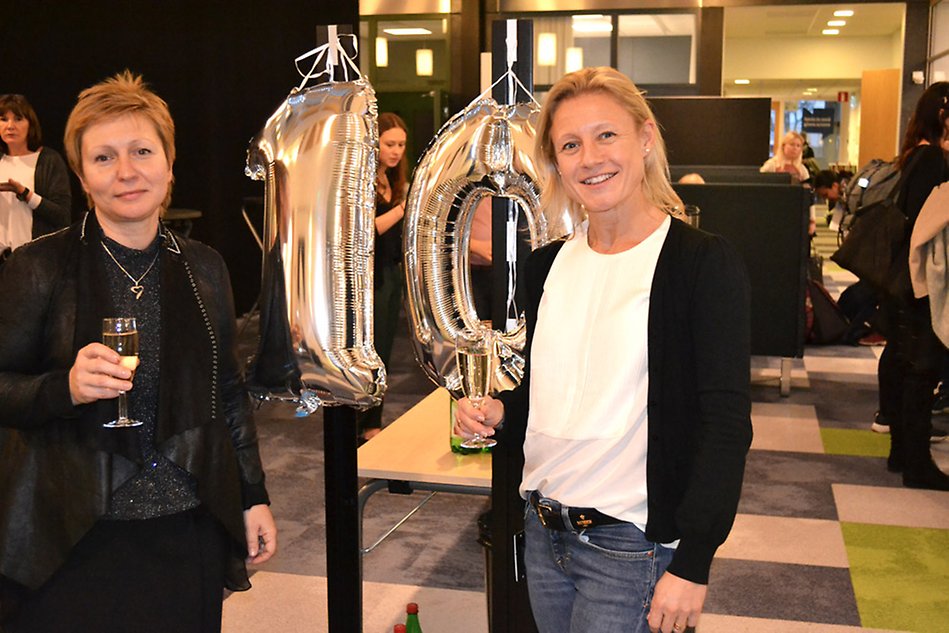 "You are all pioneers! I hope that together we can develop the programme to become even better", said Nicolina Månsson in her welcome speech.
After the IT crash in the early 2000s, there was very little interest in IT education in Sweden. An active group of teachers at Halmstad University, led by Nicolina Månsson, was dedicated to change this. They wanted to develop a modern education with a focus on IT security, that would suit both men and women.
"At the same time, the Millennium Trilogy with Lisbeth Salander was published. Suddenly there was a growing interest in IT Forensics", said Nicolina Månsson.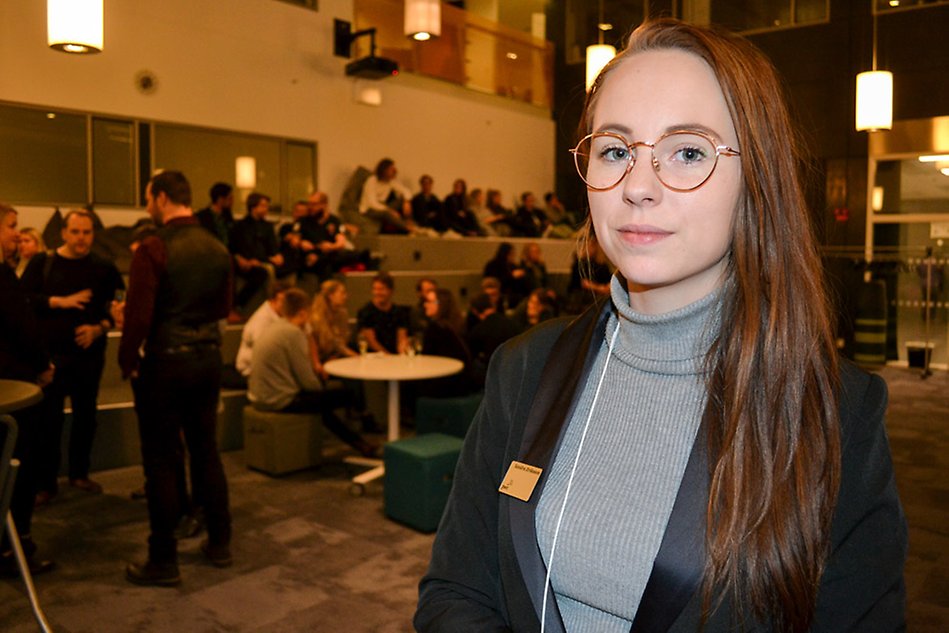 Unique programme
Halmstad University was in 2008 the first Swedish University to start a Bachelor programme in the new field of IT Forensics. The programme, called IT Forensics and Information Security (IT-forensik och informationssäkerhet in Swedish), has been popular from the start.
"It was, and still is, a very unique educational programme that got a lot of attention all over the country when we started it. It received major media coverage, especially in the Swedish police magazine, Polistidningen, because it was precisely the kind of education that the police needed", said Nicolina Månsson.
This autumn, 48 new students began studying towards a future work life within IT security, risk counseling or digital forensics – either in the private or public sector, such as the police. In total, approximately 500 students have studied the Bachelor programme during the past ten years. The atmosphere among students, alumni and teachers is unmistakable, the tenth anniversary was filled with laughter and happy reunions.
Text and photo: Louise Wandel
Alumni lecture by IT security consultant
Sandra Eriksson graduated from IT Forensics and Information Security this past spring and currently works at the consulting company PWC's headquarters in Stockholm. Sandra held an alumni lecture at the tenth anniversary celebration and talked her about her job as an IT security consultant.
On the question of what she likes about working life, she replied: "I love working! I have learnt so much over the years at the University and really feel that I can contribute at work. The education is unique, so you feel well sought-after in the job market."
The anniversary gathered students, alumni and teachers
The student Hans Bade was one of the initiators of the ten-year anniversary party that gathered almost 70 students, alumni and teachers from the IT Forensics and Information Security programme.
"I'm very pleased with my education. The IT Forensics area is still quite new, so there are always things to develop within the programme. I have not really decided what I want to work with, either security or forensics. I finished the programme this spring, but have some courses that I'm not completely done with yet."