Master's Programme (120 credits) in Embedded and Intelligent Systems
This is an education for students wanting technical specialist competence, research experience and good career opportunities after their education.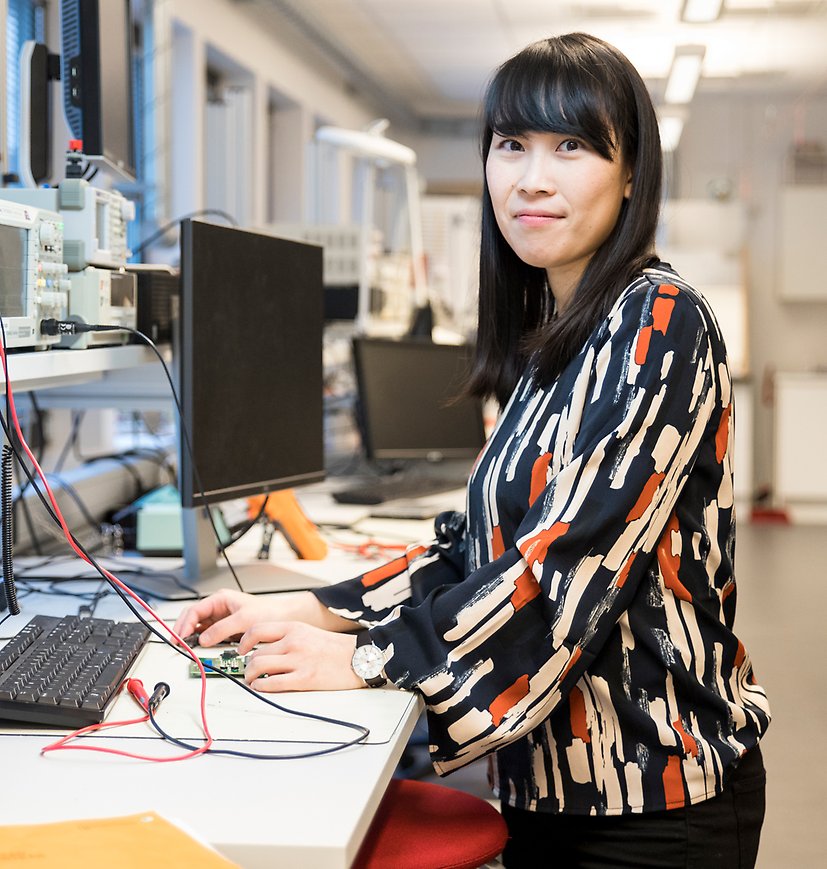 This programme requires a previous education in the electrical, computer or mechatronical engineering fields or in the information and communication technology fields. 
During the studies you will be in direct connection with the University's research since the teaching is carried on by active researchers. Many of the courses are project based and give the opportunity to study international research. The thesis work is done in the third and fourth semesters. Most students then cooperate with one of our research groups, in many cases with industrial connection.
By the choice of courses, the student has the option to focus on the either embedded systemsor intelligent systems. 
Information on entry requirements can be found in the fact box for each semester – click on the plus sign to expand the box.
Autumn 2019 (Campus based, Halmstad, 100%)
Programme Director:
Programme syllabus
Entry requirements:
Bachelor of Science degree (or equivalent) in an engineering subject or in computer science. Courses in computer science, computer engineering or electrical engineering of at least 90 higher education credits, including thesis. Courses in mathematics of at least 30 higher education credits or courses including calculus, linear algebra and transform methods. Degrees from other countries than Sweden must be at the same level as a Swedish Bachelor's degree in electrical engineering. Applicants must have written and verbal command of the English language equivalent to English course 6 (Swedish Upper-Secondary School). This can be proved by grades from English education or by such tests as:
IELTS: score (Academic) of 6.5 or more (with none of the sections scoring less than 5.5)
TOEFL paper based: score of 4.5 in written test and a total score of 575
TOEFL internet-based: score of 20 in written test and a total score of 90
Selection rules:
Available for students within Study Abroad agreements.
Instructional time:
Daytime
Language of instruction:
Teaching is in English.