Master's Programme (120 credits) in Digital Service Innovation
Employers seek applicants with digital service innovation expertise. Our Master's Programme in Digital Service Innovation is designed to equip you with the knowledge to design innovative digital services and contribute to sustainable business transformation – the programme prepares you to become a key employee in digital service innovation.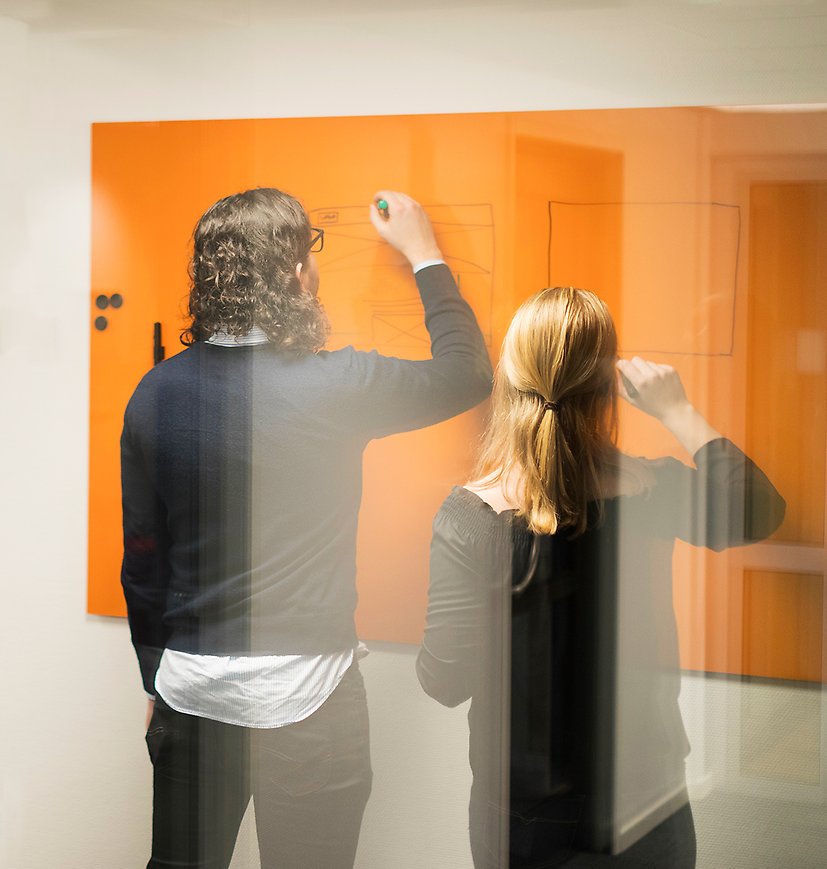 The studies in this programme involve interaction with industry, public sector and research practice to address future challenges and opportunities with digital service innovation. The approach to digital service innovation is grounded in practical design methods and scientific literature in information systems, service science, and innovation sciences. 
The programme prepares you to pursue a variety of career paths after graduation, be it in IT and service design or in academia. The programme educates you to develop smart digital services with sustainability, equality, ethics and critical thinking in mind. This will help you enhance your international employability in different roles and sectors. 
Information on entry requirements can be found in the fact box for each semester – click on the plus sign to expand the box.
Autumn 2019 (Campus based, Halmstad, 100%)
Programme Director:
Programme syllabus
Entry requirements:
Bachelor's degree 180 credits including an independent work within the field of Informatics, Information Systems, Computer Science, Interaction Design, Software Engineering, Information Technology, Service Science, Innovation Management, Business Administration, or equivalent. 15 credits in courses within the field of Information Technology or Informatics. Applicants must have written and verbal command of the English language equivalent to English course 6 (Swedish Upper-Secondary School). This can be proved by grades from English education or by such tests as:
IELTS: score (Academic) of 6.5 or more (with none of the sections scoring less than 5.5)
TOEFL paper based: score of 4.5 in written test and a total score of 575
TOEFL internet-based: score of 20 in written test and a total score of 90.
Selection rules:
Available for students within Study Abroad agreements.
Instructional time:
Daytime
Language of instruction:
Teaching is in English.