Network Security and Advanced Internetworking
This is a unique one semester course package on the Network security and Advanced Internetworking. The education provides knowledge corresponding to Cisco Certified Network Associate (CCNA) Security and Cisco Certified Network Professional (CCNP).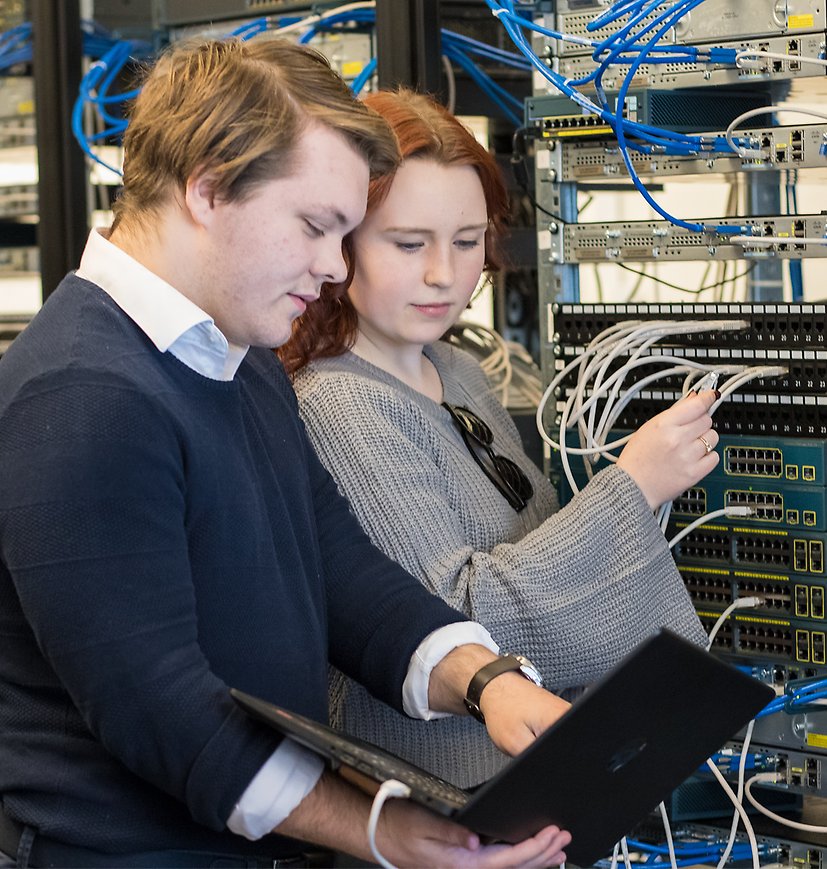 This 30 credits education provides theoretical and practical knowledge prior to professional activity as a network technician. The education is occupationally oriented and can be taken as an independent course or supplementary to another education.
This course consists of network security and advanced network technology. A major part of the education is carried out as laboratory work. The course has several well-equipped laboratory rooms at its disposal.
Network security and Advanced Internetworking 30 credits, is offered in collaboration with the Cisco Networking Academy. University staff involved in teaching is certified instructors. The course material is continuously updated with new technology and in addition to the theory are big parts of the courses laboratory. University has laboratory rooms with modern and advanced network equipment.
Information on entry requirements can be found in the fact box for each semester – click on the plus sign to expand the box.
Course package content
Semester 1
Advanced Routing 7.5 credits

Network Security 7.5 credits

Converged Optimized Networks 15 credits
Spring 2020 (Campus based, Halmstad, 100%)
Programme Director:
Entry requirements:
Computer Networks, I 7.5 credits and Computer Networks, II 7.5 credits or Computer networks, 15 credits or Cisco CCNA certification. Applicants must have written and verbal command of the English language equivalent to English course 6 (Swedish Upper-Secondary School). This can be proved by grades from English education or by such tests as:
IELTS: score (Academic) of 6.5 or more (with none of the sections scoring less than 5.5)
TOEFL paper based: score of 4.5 in written test and a total score of 575
TOEFL internet-based: score of 20 in written test and a total score of 90
Selection rules:
Selection is made on the basis of the required educational background.
Instructional time:
Daytime
Language of instruction:
Teaching is in English.